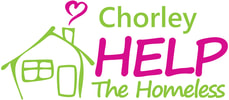 7 – 31 October 2019
During the month of October we have chosen to support the charity 'Chorley Help the Homeless'. This will be alongside work produced by the children on the topic of harvest and food banks.
We have contacted the charity and they have asked for the following donations:
All storable foods – in particular tinned beans, soups, meat like spam and corned beef, tinned fruits and rice pudding, jars of pasta sauce, biscuits, pot noodles, cereal, tea, coffee and UHT milk.

Small household electrical items like kettles and toasters.
If you have any of these, we will be collecting all throughout October so please send them into your child's class. This will be much appreciated by ourselves and the charity.
Many thanks,
The Equality Team