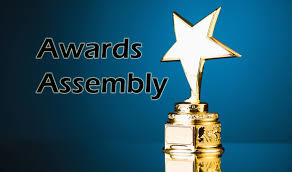 There wasn't a dry eye in sight last week as our Year 11 pupils said their farewells in a super assembly which celebrated their achievements whilst at Astley Park School.
Some of the pupils got up to say a few words in front of everyone, which definitely had everyone reaching for their tissues.
The assembly was followed by refreshments in the moving-on building, and Miss Bamber kindly took photographs of all our leavers and families so that they will always have a keepsake to remember their time at Astley Park. Photographs have been printed and will be posted out on Thursday 18.07.19. If you would prefer to collect please contact the school office before tomorrow lunchtime to arrange to collect prior to 3.30pm on Friday 19 July.
Whilst they will all be missed, we are incredibly proud of the confident, creative and caring young people they have become. We know that they are ready to spread their wings and embrace their next journey.
Year 11 Leavers' Assembly - July 2019