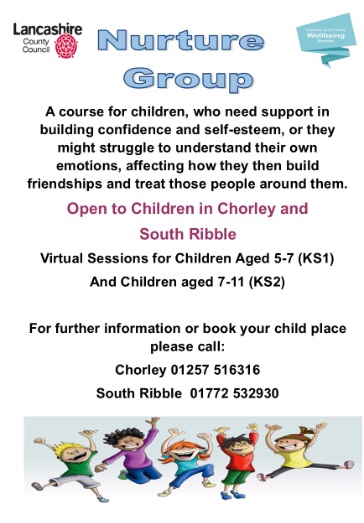 Lancashire County Council are holding a 'Nurture Group' course for children who need support in building confidence and self-esteem, or they might struggle to understand their own emotions, affecting how they then build friendships and treat those people around them.
This course is open to children in Chorley and South Ribble.
With virtual sessions for children aged 5-7 (KS1) and children aged 7-11 (KS2).
For further information or to book a place please call: Chorley 01257 516316 or South Ribble 01772 532930.
Tags: 2020-21