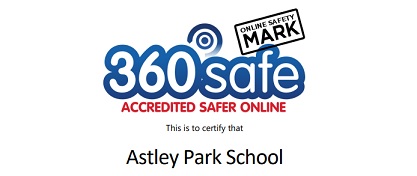 We have some fantastic news!
In recognition of all the hard work that our 'Online Safety' group has done over the past few months pulling together and submitting evidence for our reaccreditation I am proud to share with you that Astley Park School has been awarded the 360 degree safe Online Safety Mark by SWGfL through a desktop assessment of the quality of their online safety provision on March 22nd, 2021.
Well done to all involved for their hard work!
Tags: Online Safety 2020-21