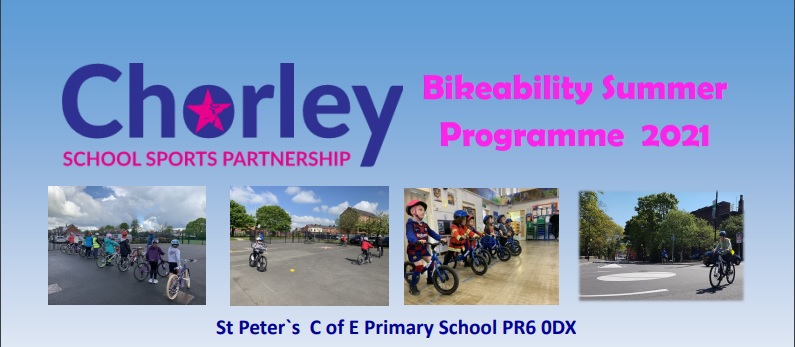 Chorley School Sports Partnership have put together a Bikeability Programme for the Summer holidays:
Learn to Ride - Designed for those who cannot ride without stabilizers.
Level 2 - For those children who have missed out due to absence and Covid when their class took part.
Level 3 - The next stage from level 2 for those children who are either in high school or moving up in summer and wish to ride to school (they needed to have completed level 2).
For more information and to book a place, please click here Bikeability Summer Programme 2021 Leaflet
Tags: 2020-21