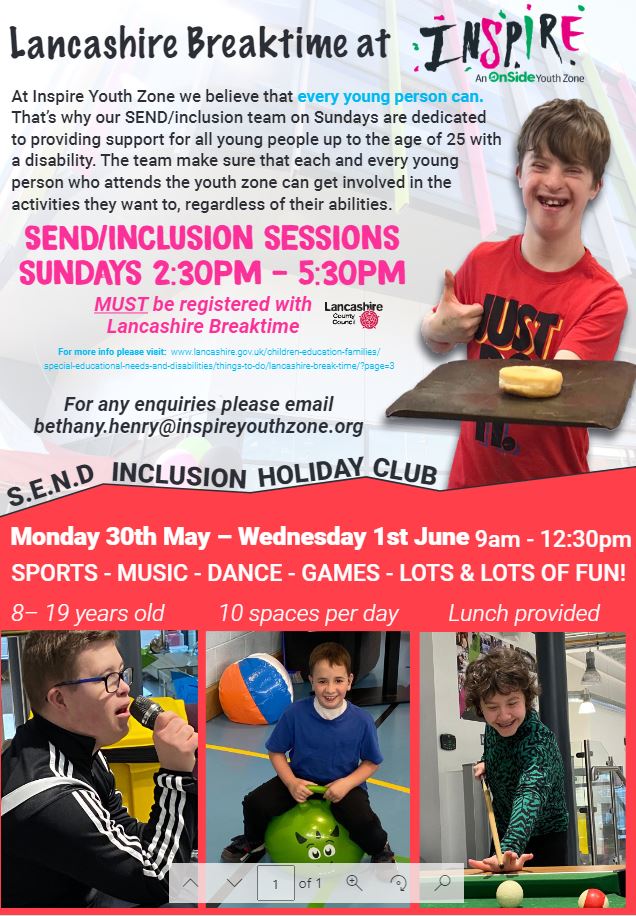 Lancashire Breaktime have just reopened their registrations for all those who missed the deadline or couldn't apply. Inspire Youth Zone are funded by Lancashire Breaktime to provide amazing opportunities for SEND young people across our county, our current provision is on every Sunday 2:30 - 5:30pm and we will be running a holiday club across spring and summer.
Anyone interested or would like to book on, they can either email bethany.henry@inspireyouthzone.org or call 01257 22888.
Places are limited so it will be on a first come first serve basis.
Tags: 2021-22