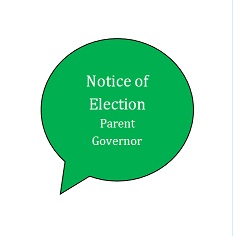 Hi
We currently have a Parent Governor vacancy on our governing board. This would be an excellent personal development opportunity.

Do you feel that you have what it takes to join our governing board and represent our parents, if so please do let us know. Terms of Office usually runs for 4 years. If so please complete the MS Form below.
Parent Governor Notice of Election Ms Form


Please do not feel that you need to have previous experience or special qualifications, the most important attribute of a parent governor is a genuine desire to improve the quality of education provided for our pupils.

If you would like an informal chat prior to registering your interest, please email our Chair of Governors Mrs Blundell on blundellw@astleypark.lancs.sch.uk

If we receive multiple nominations we will then go to a ballot, Parent Governors are elected into office by the parents of pupils, this will be done anonymously with your reason for joining the governing board shared rather than name.

The timetable for the Election is:
1. Deadline for completing this Nomination form is Thursday 12 May 2022 at 9.00am.
2. Ballot papers (if more than one nomination) to be sent to all parents on Thursday 12 May 2022.
3. Deadline for Ballot papers Thursday 26 May 2022 at 9.00am.
4. Votes counted on Thursday 26 May 2022 at 9.00am.