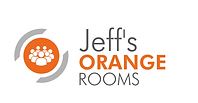 An exciting learning opportunity for digital skills and employability is available next week at Jeff's Orange Rooms 22 St Thomas's Rd, Chorley PR7 1HR.
All learners will receive a free tablet upon completion of the course!
Learners must be aged 19+, unemployed or on a low income (less than £17k) and a UK resident for 3 years+.
Course Description
Digital Inclusion Course with Tablet on Completion
Delivery:
Start date: Monday 20th June 2022
End date: Friday 1st July
10 Days
Monday – Friday
9:30 – 15:00pm
Qualifications
Level 1 Extended Certificate in Personal Development for Employability
Level 1 Extended Certificate in Business Administration
Including the below modules;
· IT User Fundamentals
· IT Security for Users
· Using the Internet
· Using Email
· Store and retrieve information
If you require any further information, please do not hesitate to contact 0330 113 0113.
Tags: Maple Class Beech Class Chestnut Class Oak Class Willow Class 9R Class 9G Class 10R Class 10G Class 11R Class 11G Class Headteacher Rowan Class Governors 7A Class Sycamore Class 7P Class 8A Class 2021-22