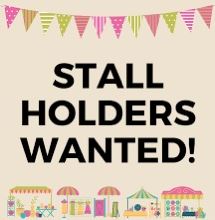 We are looking for stall holders for our Astley Park Summer Fair!
The event is Saturday 17th June 10-2pm on our school grounds.
All you need to do is call the office on 01257 262227 and check we don't have something similar already signed up! You will be asked to pay £10 for your table which goes to the schools own inhouse charity Friends of Astley Park registered number 519414!
Tags: Maple Class Beech Class Chestnut Class Oak Class Willow Class 10R Class 10G Class 11R Class 11G Class Headteacher Rowan Class Governors 2022-23 7A Class Sycamore Class 7P Class 8A Class 9A Class 8P Class