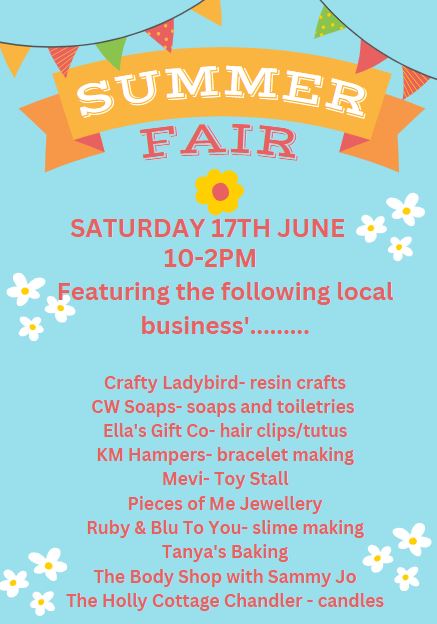 We currently have 10 local businesses attending our summer fair!
If you would like to add your business to the list please call the office on 01257 262227 to discuss.
All we ask for is a donation of £10 which goes directly to our inhouse charity Friends of Astley Park!
Tags: Maple Class Beech Class Chestnut Class Oak Class Willow Class 10R Class 10G Class 11R Class 11G Class Headteacher Rowan Class Governors 2022-23 7A Class Sycamore Class 7P Class 8A Class 9A Class 8P Class