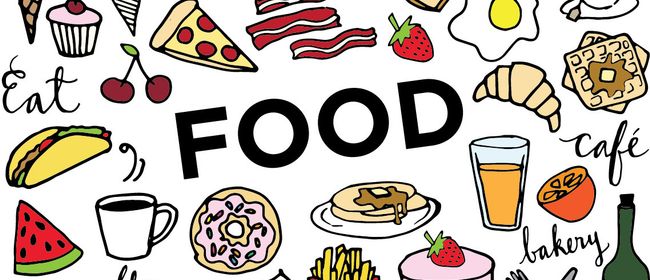 Welcome back and a Happy New Year!
7R have lots to look forward to this term. Our new theme is "Food, Glorious, Food".
Communication, Language and Literacy
In our "Communication, Language and Literacy" lessons we will be exploring the book "Charlie and the Chocolate Factory" by Roald Dahl. We will be reading parts of the book and watching the film and discussing the events, designing our own treats for the chocolate factory, predicting and making inferences.
We will also use our "Communication, Language and Literacy" lessons to learn all about recipes and to write our own recipes.
We continue to develop our functional English skills in all "Communication, Language and Literacy" lessons. Some learners will develop their communication and interaction skills through Lego Therapy and some will work on specific fine motor targets.
7R charlie and the chocolate factory week 1
Maths and Problem Solving
Our Functional Maths work this half term will focus on Money. We will also continue to develop our understanding of number, time and begin to look at measurement in terms of recipes to make the learning meaningful. We will practice applying what we have learnt in real-life contexts through our community visits each week.
7R money
Personal, Social Development and Life Skills
We will practice shopping, ordering and paying for items in the cafe, developing our skills in the kitchen, applying our road safety rules and developing social skills during our "Personal, Social, Development and Life Skills" sessions this term. Miss Della-Fera will also continue to deliver weekly Superflex sessions with us and we will be continuing to learn about regulation during Alert Programme sessions.
We have a slot in the Food Technology room every Monday afternoon.
Understanding of the World
In our "Understanding of the World" sessions we will be learning about where food comes from, different cultures and the foods they eat, and in Spring 2 we will be learning some French!
During World Religion Week during Spring 1 we will be focusing on learning about Sikhism.
Art and Creativity
In Art and Creativity we will be initially learning about still-life art, with a focus on food. We will also be using the book "Charlie and the Chocolate Factory" to inspire some dramatic performances and we will be developing role play skills in our class kitchen.
Physical Development and Healthy Lifestyles
Mr Murphy will be looking at healthy living with a focus on exercise and healthy eating on Thursday mornings. Please send PE kits in each Thursday.
7R food glorious food blog
Other News
Between 3rd-7th February, 7R will be taking part in the residential visit to Calvert Trust along with pupils from 7G, 10G and 10R. We are really excited and can't wait to tell you all about it.
We continue to provide toast or fruit in a morning and a snack in the afternoon. We kindly request a voluntary contribution of £1 per week to cover costs.
Evidence for Learning will be updated each Friday.
Remember to check the blog regularly to see some of our fabulous work!
Homework continues to be set weekly on a Tuesday or Wednesday and is due on Mondays.
Reading books will be read at least once a week with pupils in school. It would be great if you could support your child with regular reading practice at home.
Please do not hesitate to contact Mrs Crouch at crouchm@astleypark.lancs.sch.uk if you have any questions or queries. You can also phone school to speak to me.
Posted by Mrs M Crouch
Category: 7R
Tags: 7R Class Art & Design English Foreign Languages Geography Mathematics PE PSHCE RE Science Equality 2019-20 SMSC Voyagers Communication Language and Literacy Maths and Problem Solving Understanding the World Physical Development and Healthy Lifestyles Personal Social Development and Life Skills Arts and Creativity
---
Leave a Reply